Bell 47 Expert & Guru Joey Rhodes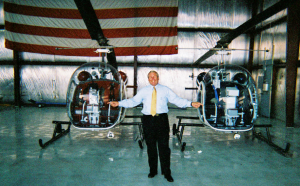 NEW WHIRLYBIRDS INC.
Welcome to the home of quality affordable pre-owned Bell 47 Helicopters and "Mr. Bell 47."
If you wish to pursue your goal of owning or selling a Bell 47 we encourage you to call us.
Ready to Buy or Sell? You absolutely must have the 2018 Edition "How To Buy & Sell A Helicopter" E-Book
Now Only $199.00usd.
CLICK HERE TO SECURELY BUY>    Buy from 2CO 

Bell 47 Helicopters for Sale
Bell 47 Appraisals
Bell 47 Acquisitions
Bell 47 Consultations